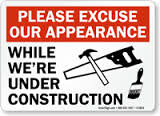 Family Law/Legal Education Clinic Series
We continue to provide workshops and information sessions addressing a variety of topics related to family law, legal issues and safety in the context of Violence Against Women. Within this legal education program, the Sister Survival Skills series offers workshops on women's safety concerns, for women only.
Thunder Bay Good Food Box
PLEASE SEE UP-TO-DATE NEWS AND INFORMATION FOR GOOD FOOD BOX on Facebook at www.facebook.com/Good-Food-Box-Thunder-Bay-465037656859592/
The Good Food Box is a non-profit program for families and individuals who want to purchase quality, fresh, local produce at a lower price than shopping at grocery stores. Family sized food boxes are $25, while individual boxes are $15. Participants pay for the Good Food Box on the first Thursday of each month at a neighbourhood host site. The boxes are dropped off at the host site on the second last Thursday of each month. For more information about the program or host site locations please call (807) 345-7819, or email goodfoodbox@tbaytel.net.
Buying a Good Food Box gives you a low cost way to get fresh fruits and vegetables delivered to your neighbourhood or building. Produce is ordered from a local grocery store, and includes seasonal locally grown fruit and veggies. It is also a great way to get connected and involved in your community. Those interested in volunteering with the program are encouraged to contact the GFB co-ordinator at (807) 345-7819. Volunteers help sort and pack produce, coordinate host sites, help deliver to neighbourhood sites and contribute recipes and cooking tips to the newsletter. We rely on public funding and donations to support the program. Those who would like to make a donation to the program are welcome to do so. For more information on donations please visit Donate.
Thunder Bay Women's Court Watch Program
Thunder Bay Women's Court Watch Program is a joint initiative between Northwestern Ontario Women's Centre and Faye Peterson Transition House, launched in 2007. Court Watch programs are a form of community oversight where trained volunteers systematically monitor the treatment of criminal court cases related to woman abuse. Quantitative and qualitative data is used to assess the consistency and adequacy of sentencing, provision of safety for women, adherence to domestic violence policy and attitudes of court personnel, among other concerns. The data is collated and published annually in order to provide the public and professionals with a snapshot of the effectiveness of the criminal justice system's response to woman abuse. Faye Peterson Transition House, with support from Northwestern Ontario Women's Centre funded the program for 2008/09, since we were unable to secure funding from outside sources. Our report, and volunteer application forms are available on the Faye Peterson website: www.fayepeterson.org
Honouring Our Stories
Honouring Our Stories is an art-based community project whose goal is to increase women, police, and the community's understanding to acknowledge the resiliency and dignity of survivors of sexual violence. Through the creative process of digital storytelling and art-making, we will engage allies, we will listen deeply to women participants and explore police officers' narratives to reveal a shared humanity.
To learn more about this project, please visit: Honouring Our Stories.
This project is funded by the Ontario Arts Council through the Creative Engagement Fund to Stop Sexual Violence and Harassment in Ontario.