MONEY MATTERS: an informal learning circle for women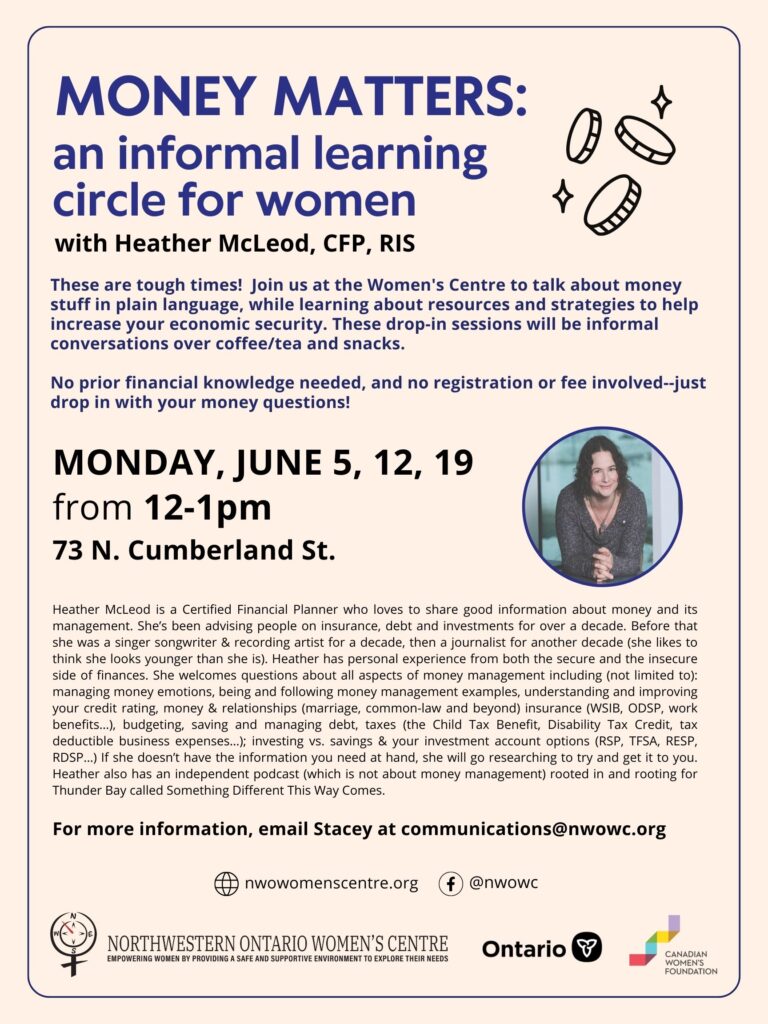 These June sessions will be informal, conversational gatherings over coffee/tea in a nonjudgmental space; an opportunity to access accurate financial information and resources about some of our most common financial concerns. After an introduction by Heather, our discussions will focus on the financial questions/topics raised by those in attendance. Depending on their interests, topics may include:
budgeting (the skill and supports to make it a solid habit)
credit scores and debt management
property and partnerships (jointly owned, family assets, in relationship and upon separation, etc.)
building financial security (how CPP & OAS works, pensions, investing and savings)
managing financial emotions (understanding our experiences – both first hand and observed – and learning from them)
wealth vs. liquidity (fixed vs. flexibility & the compounding impact of time)
insurance & insurability (personal, through work and through WSIB / CPP / ODSP)
Registration is not necessary for these drop-in sessions at the Women's Centre. No prior financial knowledge is required. Refreshments and materials provided.
Bring your questions for Heather and let's learn together!
---
Online Legal Information Session: Demystifying Estate Law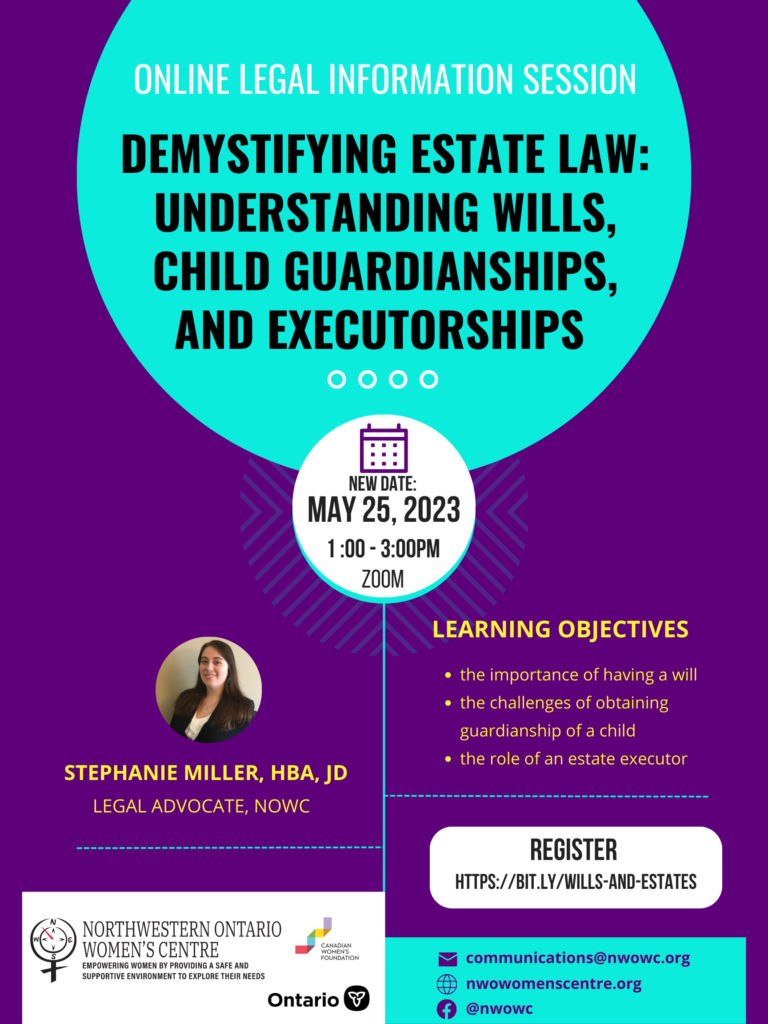 The law can be intimidating to navigate, but it doesn't have to be! In her presentation Demystifying Estate Law: Understanding Wills, Child Guardianships, and Executorships, Stephanie Miller will provide some legal information on various estate law matters. The goal of the presentation will be to provide a high-level snapshot of estate law matters which often crossover into the realm of family law. The presentation will provide definitions to legal terms which are associated with estate law, followed by a discussion focusing on the topics of wills, child guardianships, and estate executorships. Stephanie hopes to bring awareness to women about how the law operates and to provide information which can empower women to make decisions about their estates.
Thursday, May 18th, 1-3pm on zoom
New date: Thursday, May 25th, 1-3pm on zoom
Register: https://bit.ly/wills-and-estates
This session will be hosted online. If attending online is not a good option for you, please get in touch about attending in person at the Women's Centre instead.
Contact Stacey at [email protected] with questions or to make arrangements.
STAY IN THE LOOP!
Subscribe to the Feminist Dispatch, our monthly e-newsletter: sign me up!
Not interested in a monthly newsletter, but want to be informed about upcoming legal information sessions or other Women's Centre events? Send an email to Stacey at [email protected] to get on our email list.
Please direct all public education or event inquiries to Stacey at [email protected]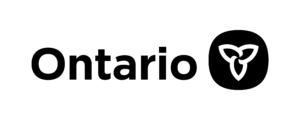 Investing in Women's Futures Program, Ministry of Children, Community and Social Services