---
50th Anniversary OPEN HOUSE!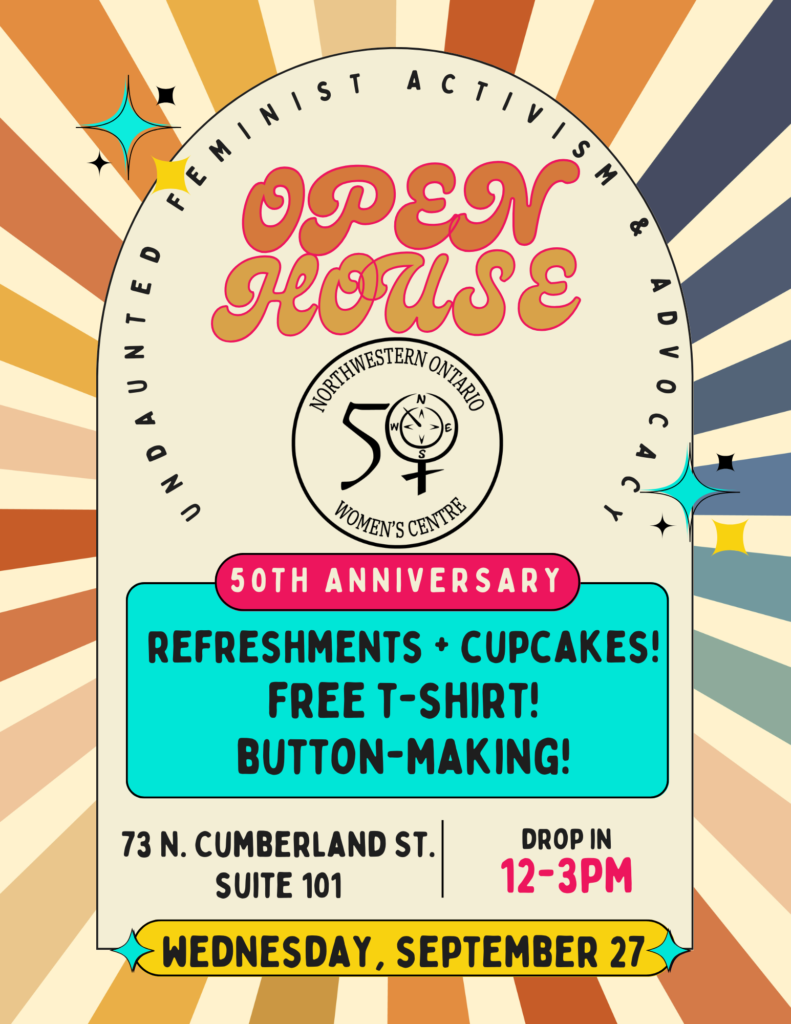 Drop by the Women's Centre anytime between noon and 3pm on September 27th!
Enjoy a snack, a coffee or tea and cupcake, make your own personalized button, and get an anniversary t-shirt!
Staff will also be on hand to chat about our programs and services so you'll know how the Women's Centre can help you, your client, or someone else in your life.
Bus tickets will be available.
No registration necessary, just drop by on your own–or bring a friend or client with you!
---
50th Anniversary Dance Party + Silent Auction!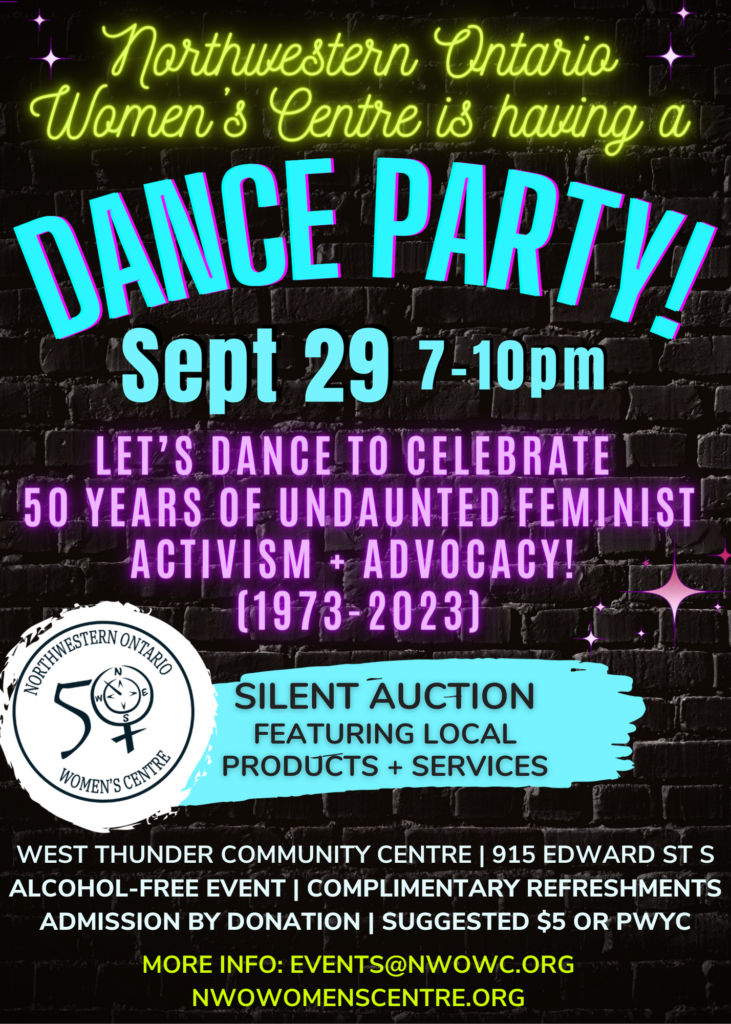 LET'S DANCE!
The fourth week of September is Gender Equality Week in Canada, and the perfect time to celebrate the 50th Anniversary of the Northwestern Ontario Women's Centre!
We'll have some fantastic silent auction items from local businesses up for grabs (more on that soon), and the fabulously fun Gloria Ranger will help us get our groove on!
This is a dry/sober event with complimentary alcohol-free beverages and appetizers. Admission is by donation–five bucks or whatever you can afford is great (nobody will be turned away due to lack of funds). Bus tickets are also available for attendees.
Please direct any questions to Sherrie-Lee by emailing [email protected]
UPDATE: Due to unforeseen circumstances, Gloria Ranger is no longer available to join us, but we'll still be dancing!
---
STAY IN THE LOOP!
Subscribe to the Feminist Dispatch, our monthly e-newsletter: sign me up!
Not interested in a monthly newsletter, but want to be informed about upcoming legal information sessions or other Women's Centre events? Send an email to Stacey at [email protected] to get on our email list.
Please direct all public education or event inquiries to Stacey at [email protected]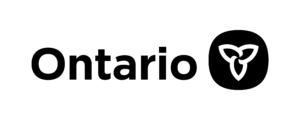 Investing in Women's Futures Program, Ministry of Children, Community and Social Services