November is the month when women's anti-violence advocates engage in 16 Days of Activism (Nov. 25 – Dec. 10) to end gender-based violence
November 25th is the International Day for the Elimination of Violence Against Women; December 6th commemorates the 14 women killed in 1989 in the Montreal Massacre at L'Ecole Polytechnique, and all the other women, including missing and murdered Indigenous women and girls, who have been taken by femicide to date. It is a long list that haunts every women's advocate.
This year, the NOWC and many other feminist groups across the province will focus on promoting the 86 jury recommendations from the recent Renfrew inquest into the murders of Carol Culleton, Anastasia Kuzyk, and Nathalie Warmerdam. We will bring some of them forward during the 16 Days of Activism because they directly reflect the work we have been doing for many years and speak to the reality of women who face the risk of gender-based violence (GBV), intimate partner violence (IPV) or femicide.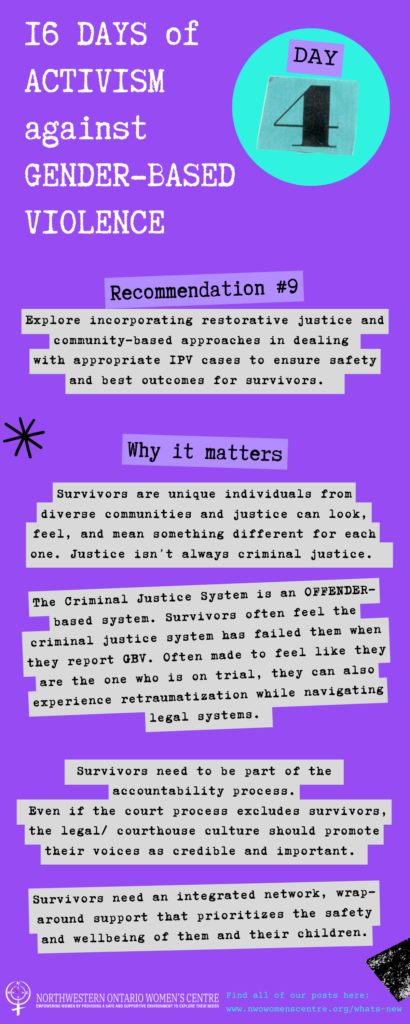 24/7 Crisis Support
Local Support
Additional Resources