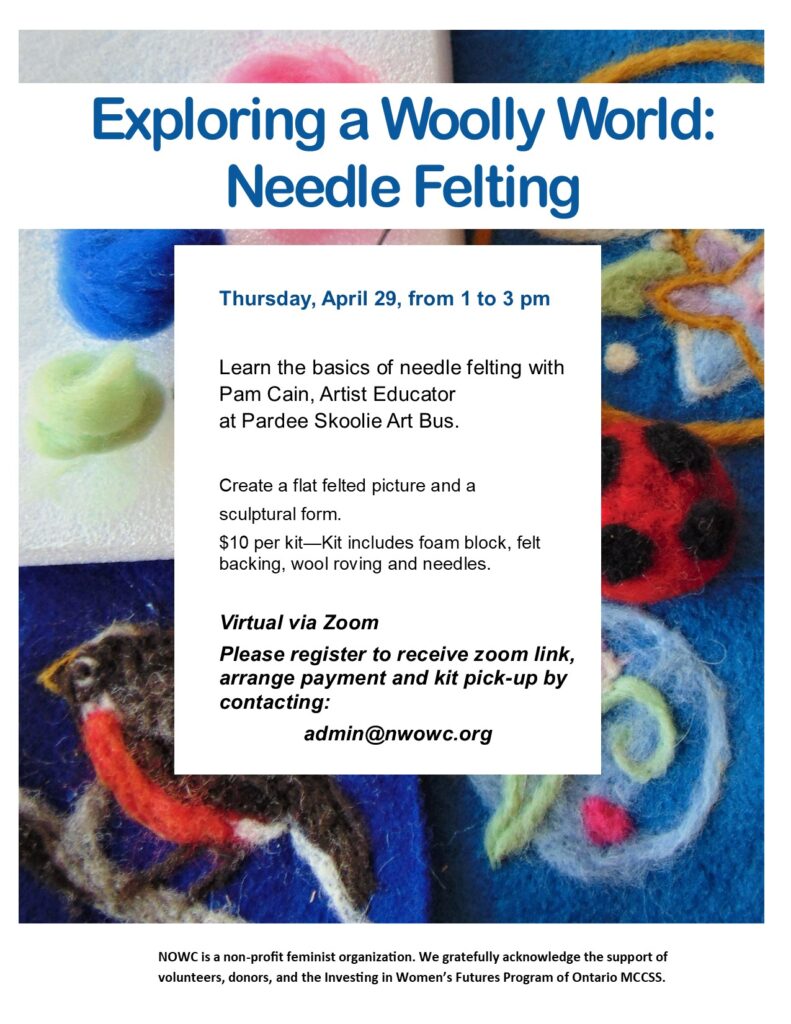 On April 29, from 1 to 3 pm, we are presenting a skill-sharing session with Pam Cain via Zoom. Pam will provide kits with materials to create a flat felted work and a three-dimensional sculptural form, with leftover materials to continue working on your own. Kits are available for $10 each.
REGISTRATION IS REQUIRED! Please contact me at this email address to register and to arrange payment and pickup of your kit. Deadline to register: Monday, April 19, 5 pm.
Pick up and payment date: Monday, April 26, from 10 am to 2 pm. Cash payment please.
Pay in advance by EMT: payment by EMT will be accepted until Friday, April 23 at 7 pm.
If you have paid for a kit but can't make the pick-up time, please contact [email protected] to arrange an alternative.