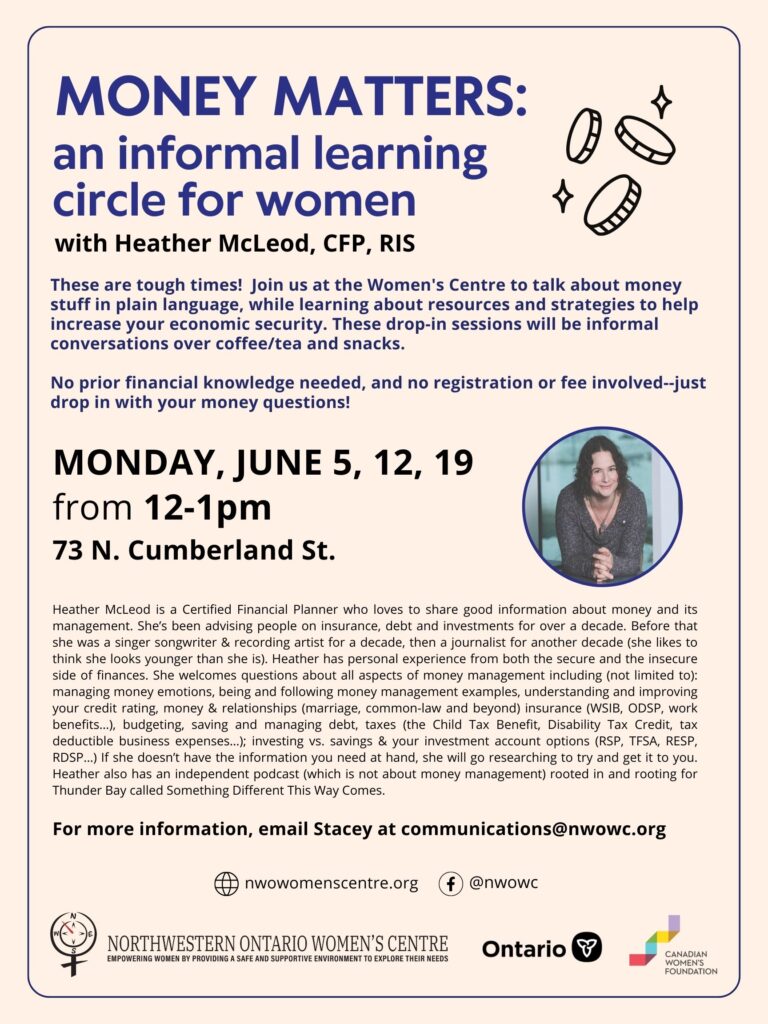 Registration is not necessary for these drop-in sessions at the Women's Centre. No prior financial knowledge is required.
These June sessions will be informal, conversational gatherings over coffee/tea in a nonjudgmental space; an opportunity to access accurate financial information and resources about some of our most common financial concerns. After an introduction by Heather, our discussions will focus on the financial questions/topics raised by those in attendance, which may include:
budgeting (the skill and supports to make it a solid habit)
credit scores and debt management
property and partnerships (jointly owned, family assets, in relationship and upon separation, etc.)
building financial security (how CPP & OAS works, pensions, investing and savings)
managing financial emotions (understanding our experiences – both first hand and observed – and learning from them)
wealth vs. liquidity (fixed vs. flexibility & the compounding impact of time)
insurance & insurability (personal, through work and through WSIB / CPP / ODSP)
Refreshments and materials provided. Bring your questions for Heather and let's learn together!