June 21st, the summer solstice and longest day of the year, marks National Indigenous Peoples Day.
Check out facebook.com/NADTBAY and City of Thunder Bay events and join in the local celebrations of Indigenous cultures, talents, traditions and joy: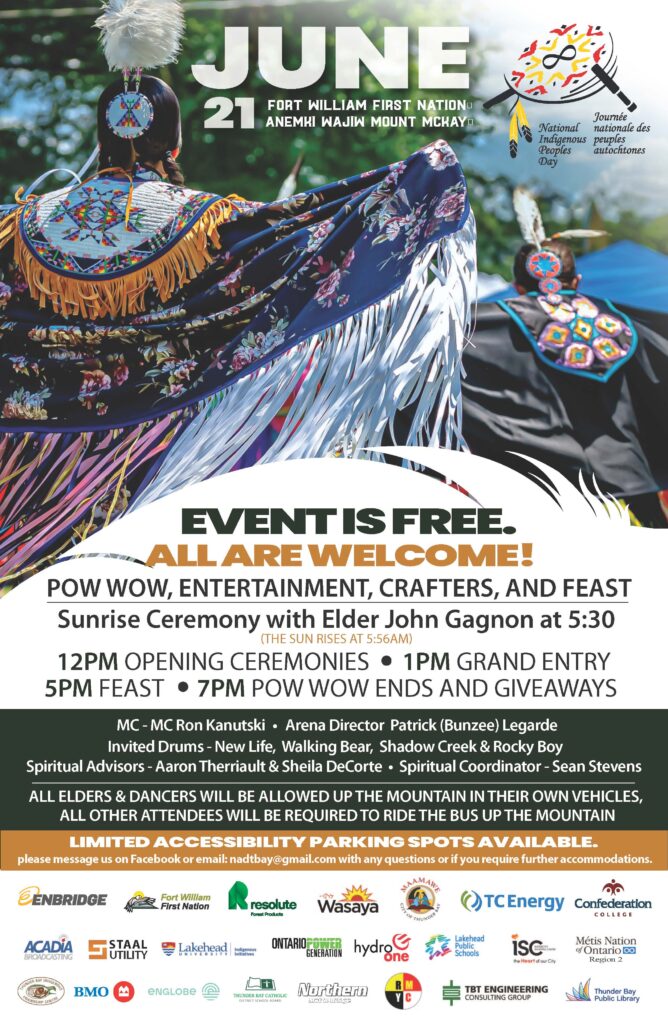 Fort William First Nation
5:30am-Sunrise Ceremony
12pm-Opening Ceremonies
1pm-Grand Entry
7pm-Giveaways
Listen to CBC Thunder Bay for live coverage from Anemki Wajiw (Mount McKay) today: Celebrate Mino Bimaadiziwin — The Good Life — with us for National Indigenous Peoples Day
On Friday, June 23rd, FWFN artist Helen Pelletier's first solo exhibition, Wiigwas Manidoog Descendants, opens at Thunder Bay Art Gallery! The opening reception begins at 7pm.