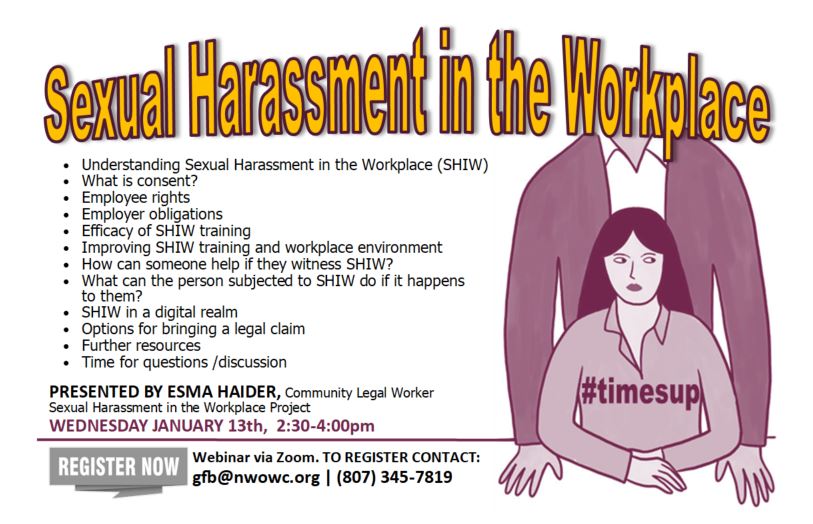 The Northwestern Ontario Women's Centre would like to invite you to a free community information session on the topic of SEXUAL HARASSMENT IN THE WORKPLACE.
Understanding Sexual Harassment in the Workplace (SHIW)
What is consent?
Employee rights
Employer obligations
Efficacy of SHIW training
Improving SHIW training and workplace environment
How can someone help if they witness SHIW?
What can the person subjected to SHIW do if it happens to them?
SHIW in a digital realm
Options for bringing a legal claim
Further resources
Time for questions /discussion
PRESENTED BY:
PRESENTED BY ESMA HAIDER, Community Legal Worker – Sexual Harassment in the Workplace Project
WEBINAR PRESENTED VIA ZOOM:
WEDNESDAY JANUARY 13th, 2:30-4:00pm
Registration required – link to webinar will be sent via e-mail upon registration.
To register contact: [email protected] or tel: (807) 345.7819