Pandemic meets Pandemic: Understanding the Impacts of COVID-19 on Gender-Based Violence Services and Survivors in Canada – a report from Ending Violence Association of Canada and Anova.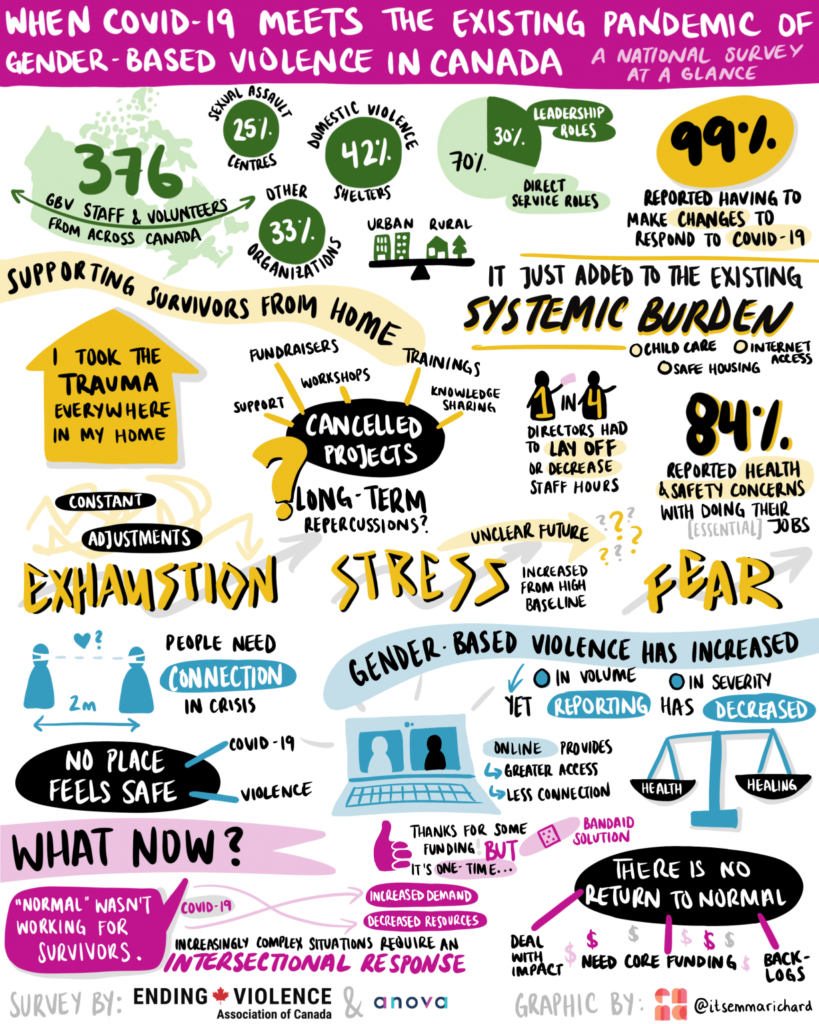 The conditions created by the pandemic were ones that were widely recognized by advocates as likely to increase the risk of violence while at the same time making it more difficult for those experiencing violence to seek help – especially given the pre-existing challenges facing the already overburdened and under-resourced gender-based violence sector.
Their national survey provides an account of the challenges facing sexual assault centres, shelters, transition houses and other anti-violence organizations during the pandemic as told from the perspective of those on the frontlines.
With responses from 376 service providers and volunteers who offered compelling and vulnerable accounts of the challenges they faced and continue to face in providing services to survivors of gender-based violence, the report tells the story of the impact of the COVID-19 pandemic in the words of these service providers on the "shadow pandemic" of violence against women and gender-based violence. It includes insights into what happens when those two pandemics collided, both in terms of rates and severity of violence, but also all the ways the sector adapted and formulated actions that are necessary in moving forward to meet the needs of survivors and the organizations that support them.
Read the full report here: https://endingviolencecanada.org/wp-content/uploads/2020/08/FINAL.pdf