Our Locally Grown Good Food Fundraiser Boxes are available July through December and contain a sampling of the best and freshest locally-grown and produced goods from a variety of local farms and producers.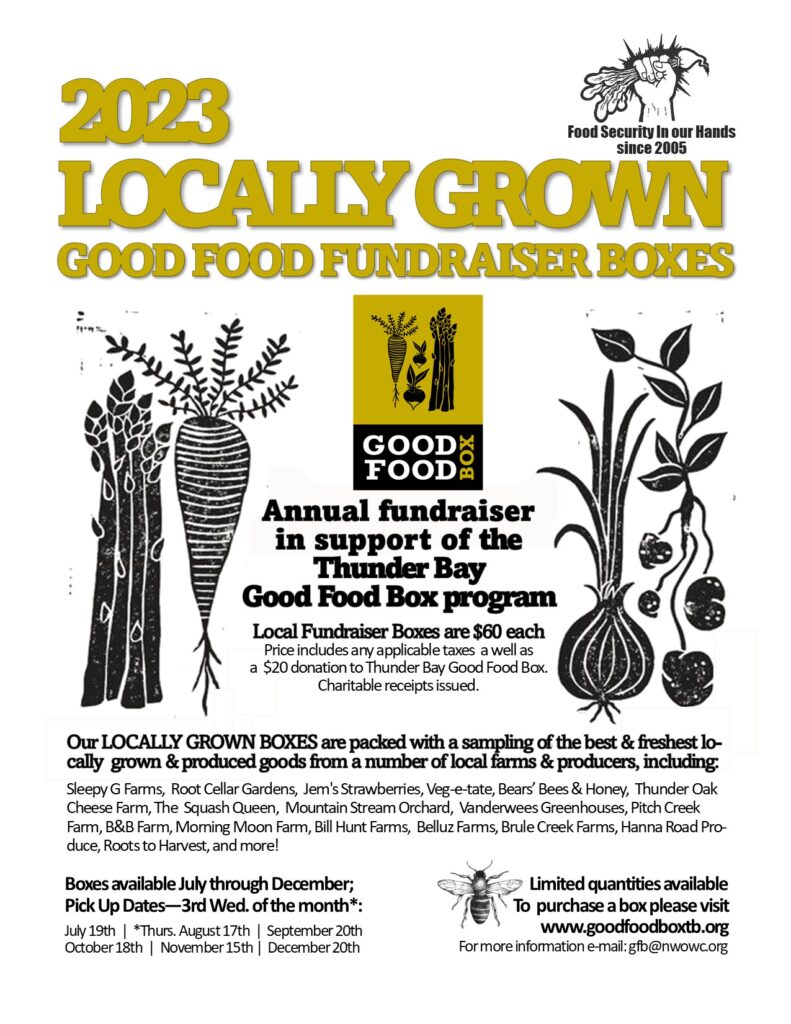 The Northwestern Ontario Women's Centre sells these boxes as an annual fundraiser to support the Good Food Box (GFB) Program operations, while also supporting our local farmers and makers.
Boxes are $60, which includes a $20 donation to the GFB Program. Charitable receipts are issued for the $20 portion of the payment.