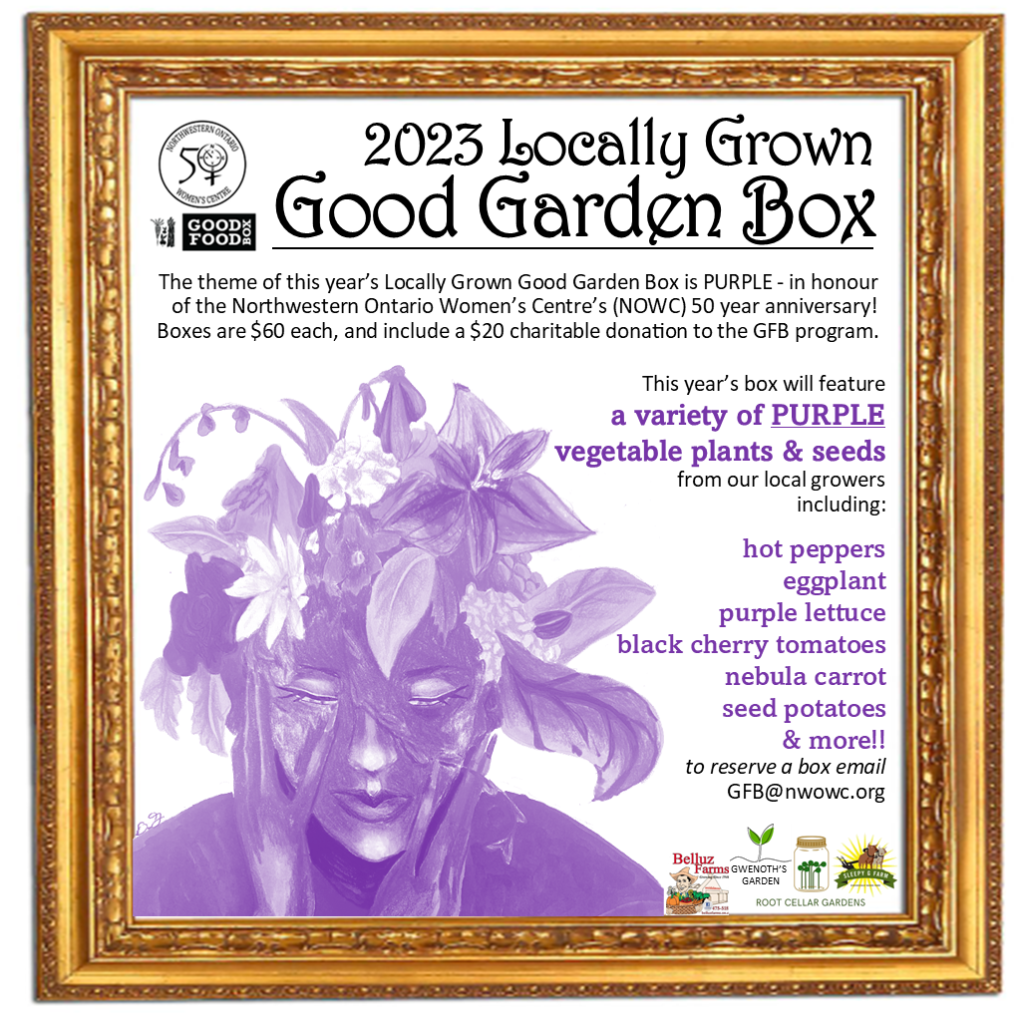 The 2023 Locally Grown Garden Box features PURPLE veggie plants and seeds in honour of the 50th Anniversary of the Northwestern Ontario Women's Centre, administrator of the Thunder Bay Good Food Box Program since 2005.
Boxes are $60 each, including a $20 charitable donation to the Good Food Box program.
Limited quantities are available. Pick up will be in early June.
Order by email to [email protected].