by Lori Gilbert
Summer Vibe #1: Woman Symbol Crochet Appliqué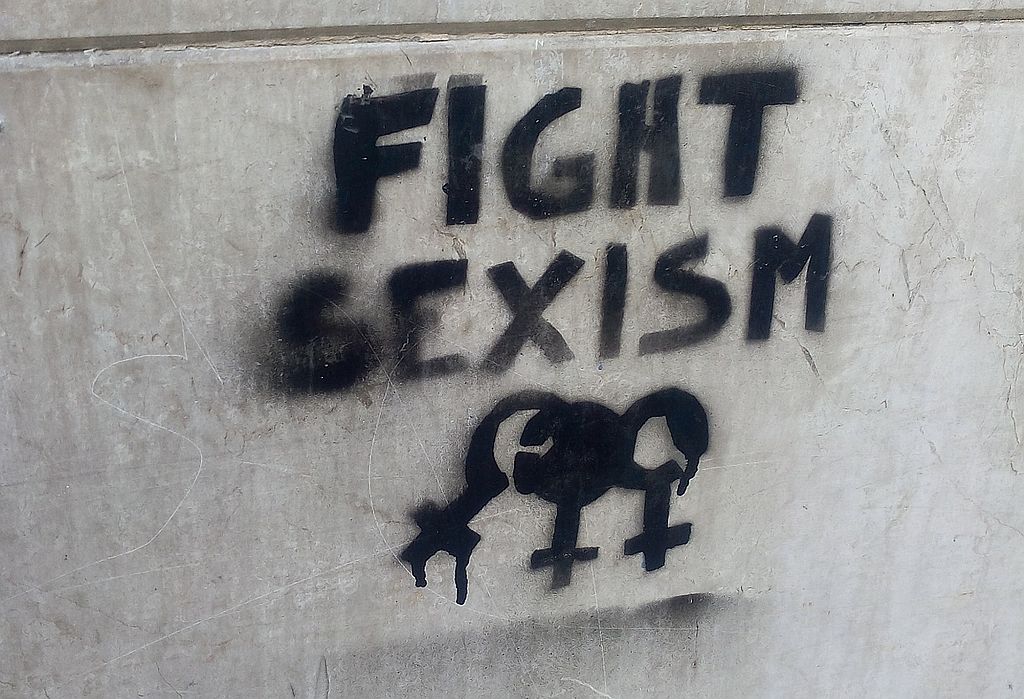 "Once used as shorthand for astronomy and the gods, then for science, now used as shorthand for gender equity and empowerment, the simple yet mighty ♀ is a recognizable insignia that's been around for centuries and will most likely be for centuries to come." University of Missouri-Kansas City Women's Center
The "woman symbol" used in this simple crochet appliqué is a form of the well-known Venus symbol meant to represent everything female. It is often used as a feminist symbol, but is actually a symbol of female biological sex (not gender) and also represents the element copper, as well as the planet Venus and the goddess Venus or Aphrodite, and her hand-mirror. Want to know about early feminist consciousness-raising groups and their hand-mirrors? There's an article in the journal Feminist Studies called "Immodest Witnessing: The Epistemology of Vaginal Self-Examination in the U.S. Feminist Self-Help Movement." The mirror can be interpreted as Vanity or as Self-Knowledge.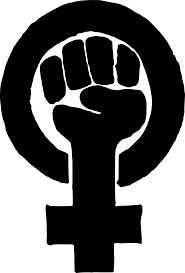 Feminists back in the day appropriated the fist from the Black Power movement which ran parallel and sometimes in coalition with feminist and gay rights groups in the fight for equality. Black Power was also vocally supportive of inclusion and accessibility for people with disabilities.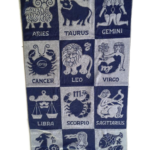 Keeping in mind that astrological signs and symbols were popular on jewelry, on t-shirts and even on beach towels during that particular wave of feminism, the Venus sign was easily recognized but also subject to different interpretations. By incorporating the raised fist, feminists expressed the idea of the strong, powerful woman resisting and fighting back against sexism and injustice.
http://www.theradicalnotion.com/our-history-feminist-symbols-images/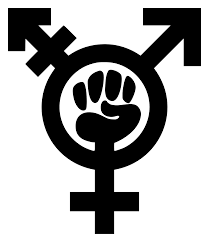 Newer variations have developed to respect and include trans-feminists and non-binary people. While the Mercury/Hermaphrodite symbol was often applied over the years, people around the world have created symbols of intersectional feminist power and resistance as diverse as we all are.
https://nonbinary.wiki/wiki/Gender_symbols
What do you think about feminist symbols? What shapes, and images best represent your power? Your sexuality? Your gender identity? Your resistance? Your feminism?
And now for some crafting…
To make a small "woman symbol" appliqué:
You'll need: a small amount of yarn — I've used cotton with variegated colour; crochet hook, size depends on the weight of yarn and the desired size of appliqué; scissors; darning needle or yarn needle to weave in ends.
This is an easy project that can be completed in about 15 minutes or less for an experienced crochet-er, a bit longer for a beginner. Take your time and enjoy the process, especially if you can bring your yarn and hook outdoors!
1. Chain 4 and join into a circle with a slip stitch.
2. Chain 1 and single crochet 8 times into the middle of the circle, join with a slip stitch.
3. Chain 1. Increase by putting 2 single crochets into each stitch around the circle, for 16 stitches total. Join with a slip stitch.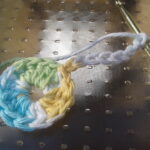 4. Chain 8
5. Single crochet into second loop from hook, single crochet 3 more and slip stitch into the next chain.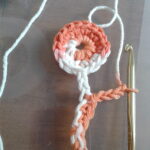 6. Chain 4. Single crochet back to longer chain, slip stitch to join in same chain.
7. Single crochet into next chains and join back to circle with a slip stitch.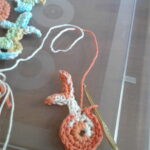 8. Slip stitch around edge of circle.
9. Slip stitch into first and second loops of the chain – this will be the bottom of the row you crocheted along the chain.
10. Slip stitch into the next loop and chain 4.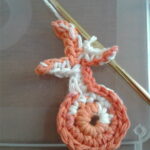 11. Single crochet back to the row. The two "cross-bars" of the symbol should be even with each other.
12. Join back to the next loop with a slip stitch and continue slip stitching to the end.
13. Tie off. You can leave a long end of yarn to sew onto a knit or crochet object, or a shorter piece to weave in so that you can sew or glue the appliqué to other fabric/materials.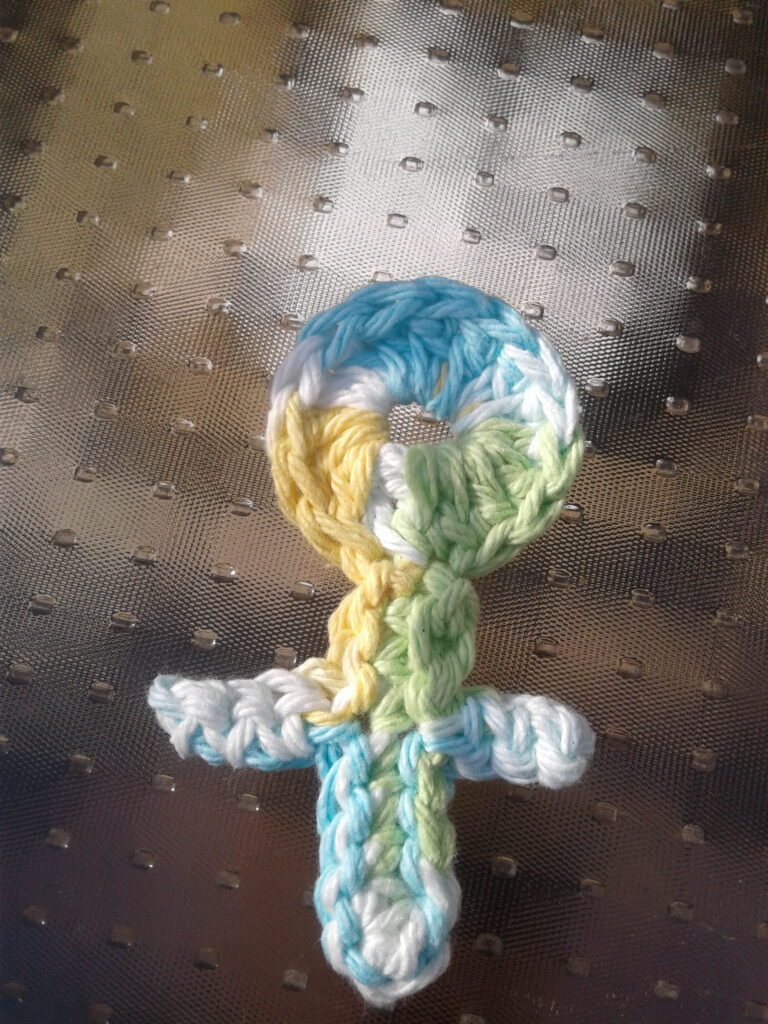 How you can participate in Summer Vibes Craftivism:
Start a conversation about the projects on our Facebook Page https://www.facebook.com/nwowc/
Post a picture of your craft on Facebook or Twitter and tag Northwestern Ontario Women's Centre
Send a picture for me to share, by email ([email protected]), FB message, or the chat feature on our website
Share your skills and ideas for feminist / activist craft projects — send to me for posting on the website and sharing with our members and friends
Join us next time for a Rainbow project!