text information below poster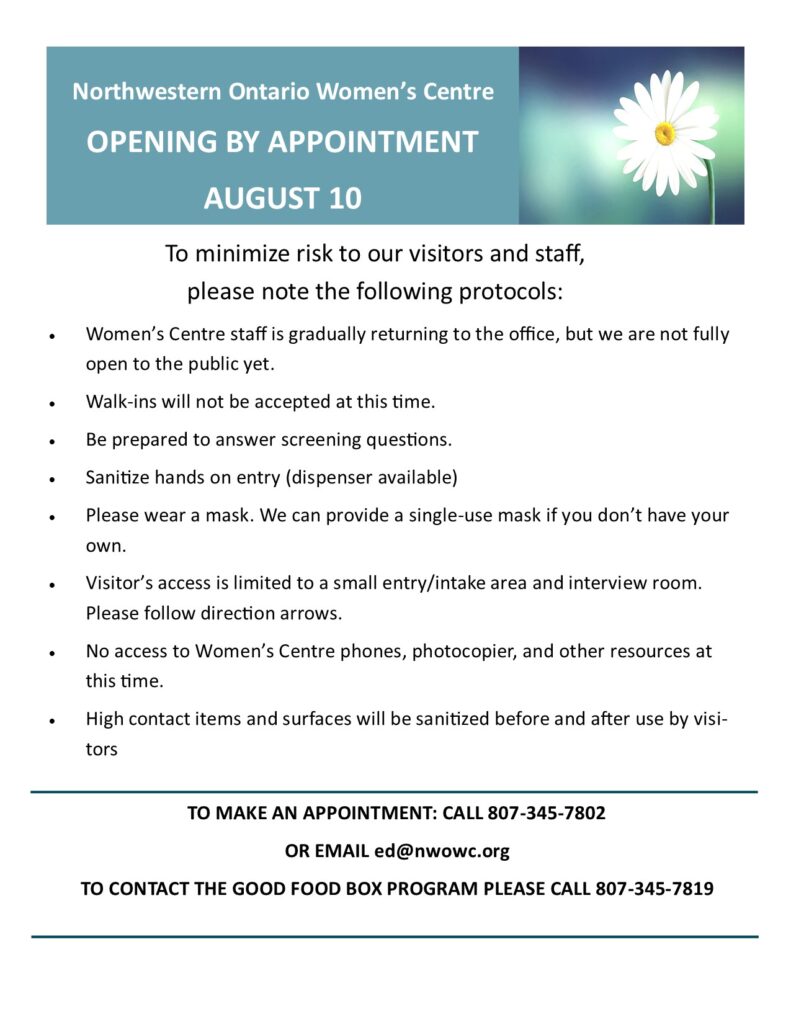 To minimize risk to our visitors and staff, please note the following protocols:
•Women's Centre staff is gradually returning to the office, but we are not fully open to the public yet.
•Walk-ins will not be accepted at this time.
•Be prepared to answer screening questions.
•Sanitize hands on entry (dispenser available)
•Please wear a mask. We can provide a single-use mask if you don't have your own.
•Visitor's access is limited to a small entry/intake area and interview room. Please follow direction arrows.
•No access to Women's Centre phones, photocopier, and other resources at this time.
•High contact items and surfaces will be sanitized before and after use by visitors
TO MAKE AN APPOINTMENT:
CALL 807-345-7802
OR EMAIL [email protected]
TO CONTACT THE GOOD FOOD BOX PROGRAM PLEASE CALL 807-345-7819
As of Friday, July 24th, wearing a mask in the community is required when entering indoor public spaces. Masks are also recommended in any setting where it is difficult or not possible to keep 2m from others. Masks continue to be mandatory in personal service settings.