Join us on Friday, June 18, from 1 to 3, for a "stitch & talk" session. Theme: Rainbows. Please bring any project you wish to work on, and projects you'd like to share with the group!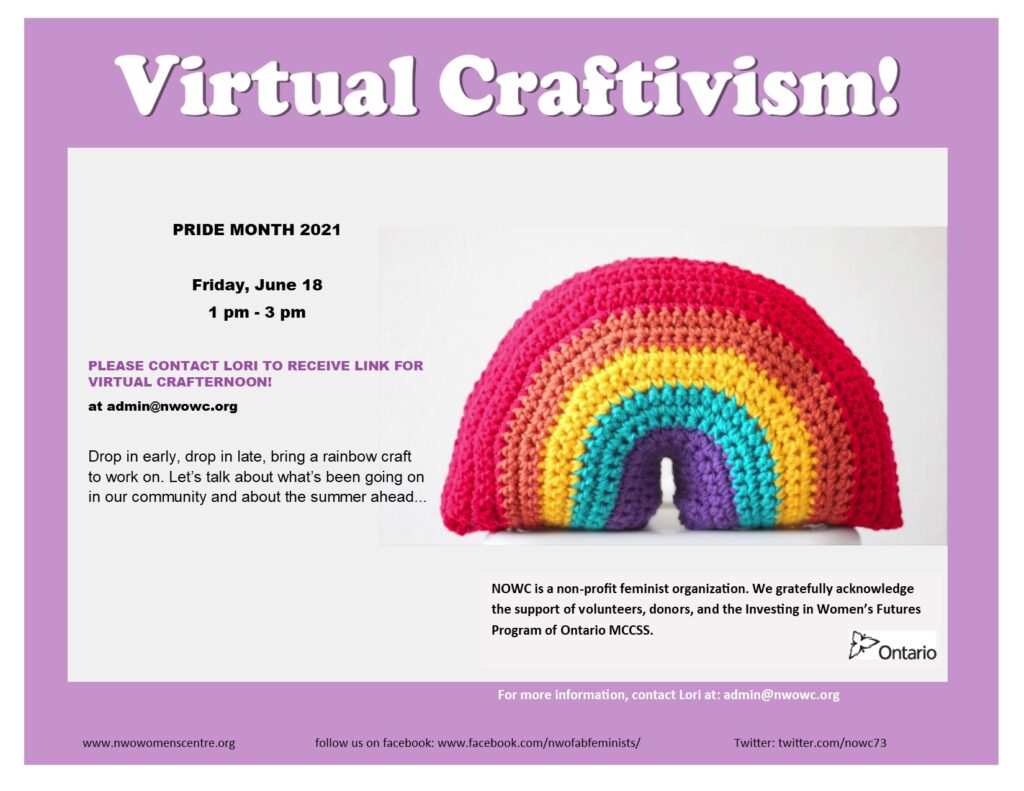 Please contact Lori to receive link, [email protected]
Drop in early, drop in late, bring a rainbow craft to work on. Let's talk about what's been going on in our community and about the summer ahead.